Integrated Flow Solutions LLC
Specializing in Skid-Mounted Modular Process Systems
About IFS
Integrated Flow Solutions LLC (IFS), formerly Flowtronex International, specializes in the design and manufacture of Modular Engineered-to Order Liquid & Gas Process Systems. Founded in 1979 as an outgrowth of the pump distribution business, IFS serves the Oil & Gas, Power, and Air Quality Industries.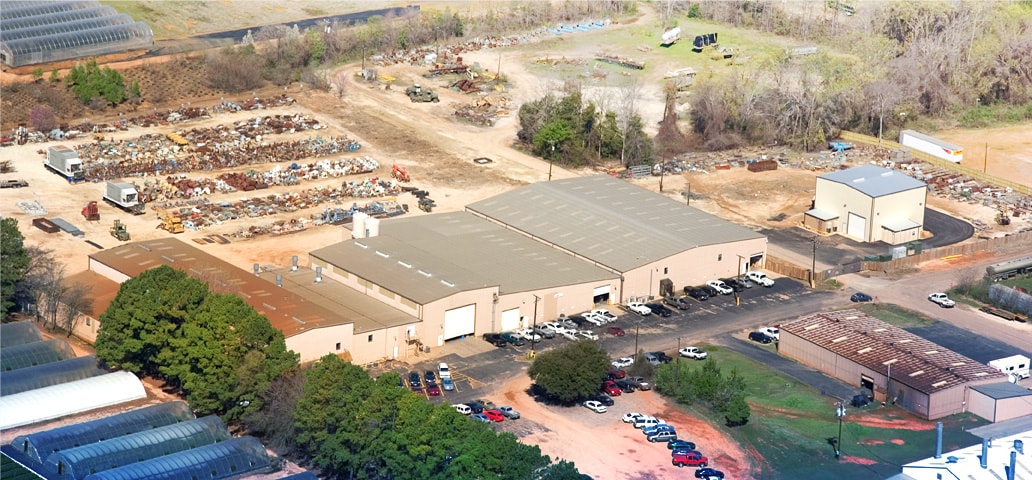 The Company
IFS's fabrication facility is located in Tyler, Texas and has the capability to design, fabricate, and test truckable process modules anywhere in the world. IFS's facilities include:
Seven Acres
125,000 Total Square Feet under roof

ASME B31.1 Power Piping Code and B31.3 Process Piping Code Fabrication Building with Overhead Cranes and Welding Machines
ASME Section IV Pressure Vessel Fabrication Building with Overhead Cranes, Jibs, Automated Positioners, Manipulators, and Welding Machines
Indoor Blast and Painting Facilities
Indoor Warehousing Facilities

Over 100 Full-Time Employees
18 Overhead Cranes
Capacity up to 25 Tons
Products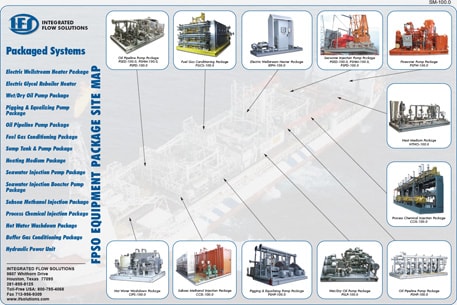 IFS's products serve the Oil & Gas, Power, and Air Quality industries. IFS has designed unique "Site Maps" to communicate typical plant process flow and the products manufactured by IFS.
IFS Offshore FPSO Packages Site Map
IFS Offshore Production Facility Site Map
IFS Onshore Production Facility Site Map
IFS Power Plant Packages Site Map
IFS Power Plant & NOX Packages Site Map
IFS Power Plant SCR Packages Site Map
IFS_Power_Plant_SCR_Packages_Site_Map
Sales/Applications
IFS sales and applications staff reviews each customer inquiry in detail. In many cases, proposals provide alternate solutions to a customer's application incorporating IFS's knowledge and experience. Typical proposals also include process simulations, process & instrumentation diagrams (P&IDs), footprint outline drawings, and past project photos. Equipment installation lists are available upon request. IFS sales/applications staff exhibit in industry trade shows like Power Gen International and the Offshore Technical Conference.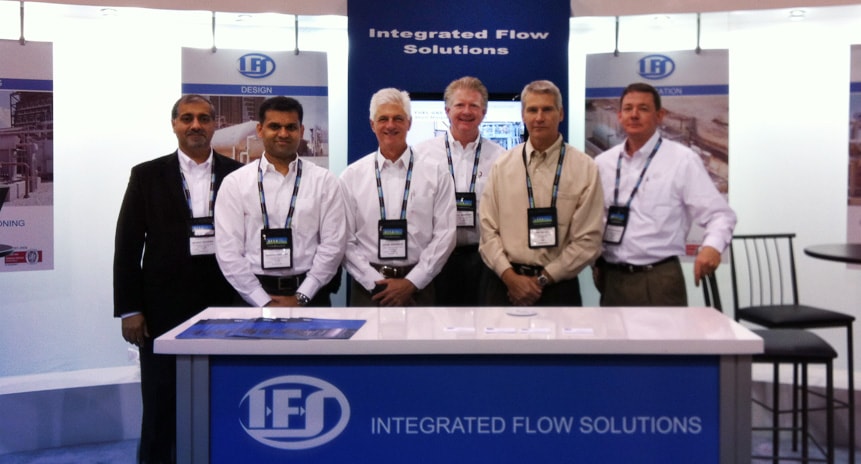 Engineering/Design
IFS utilizes the latest Autocad 3D software to generate models of each package. These models minimize equipment interferences and maximize safety and human interface designs. The design models are submitted to IFS customer for review and comment.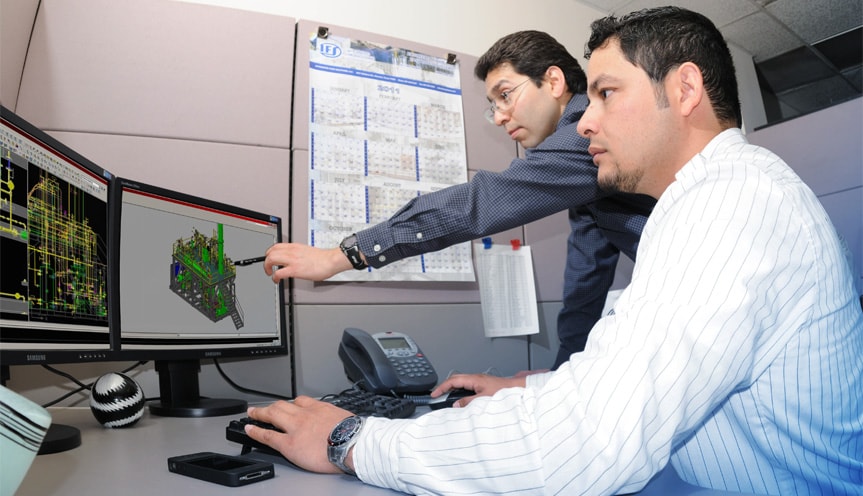 Project Management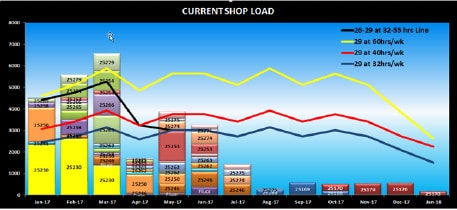 Each project management team consists of a dedicated project manager, project engineer, and design team to manage each project from start to finish. The project manager is the single point contact with the customer. All project activities are maintained by a dedicated IFS scheduler in a consolidated Project Schedule. Each project schedule is updated and reviewed weekly by IFS's management staff during the Order Log Meeting. The Order Log Meeting minutes are recorded/saved as an ISO 9001 control record.
Automation
IFS knows the proper integration of automation and controls with packaged mechanical equipment is important. IFS understands the process requirements to design and supply the best controls for the job. From microprocessors monitoring and controlling the simplest functions to PLCs incorporating control functions outside IFS supplied packaged equipment, automation is a large part of IFS's added value. IFS electrical and mechanical engineers are experts in automation and controls design.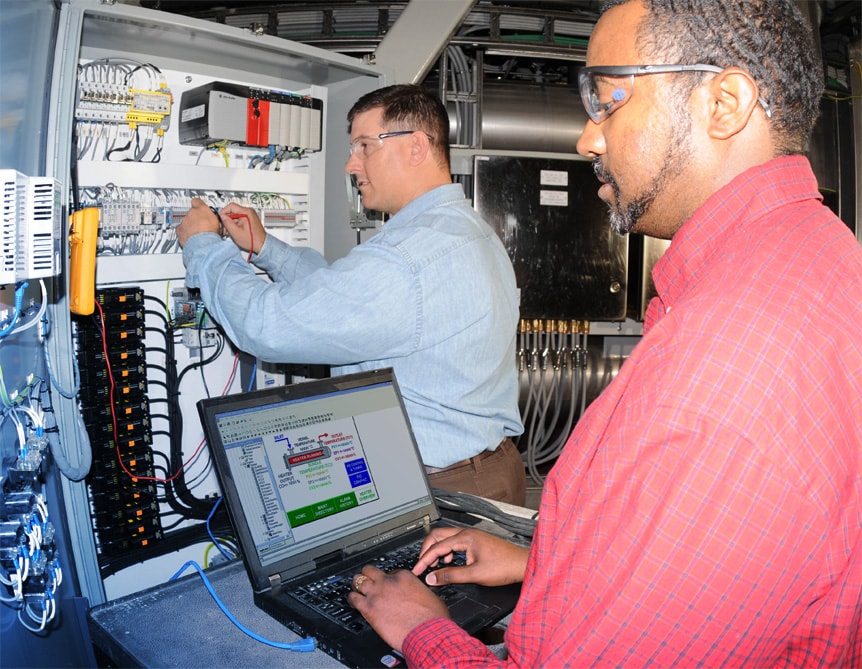 Process Simulation
| | |
| --- | --- |
| IFS utilizes the latest version of Aspen HYSYS Version 8.8, a comprehensive process modeling tool used by the world's leading oil and gas producers, refineries, and engineering companies for process simulation and optimization in design and operations | |
Product Support
IFS's field service technicians are factory trained and travel worldwide to provide training, commissioning, startup, and routine maintenance, even in the most remove locations. Click here to contact us