Midstream Oil & Gas, Modular Process Systems
Engineered to Suit Your Needs
IFS is a process engineering firm that designs and manufactures a wide range of modular systems for the Midstream Oil and Gas industry. All of our designs are skid-mounted and ready to "plug-in." Our engineers will build-to-suit according to your exact specifications and will install your modular system anywhere in the world.
Below are some examples of what we can do for you.
---
Facilities Packages for Midstream O&G
---
Process Packages for Midstream Oil and Gas
---
Truck unloading, pipeline, multi-well & tankless Lease Automated Custody Transfer Units
---
Truck or Railcar loading and/or unloading equipment including complete tank farm engineering, design, & fabrication.
---
Metering Systems Crude Oil or finished product metering packages with or without custody transfer meters.
---
Centrifugal (ANSI B73.1 & API 610) & positive displacement (API 674 Plunger & API 676 screw) pumps to meet your specific pipeline requirements
---
Produced water injection
Pump Systems for salt water disposal or secondary recovery using centrifugal or positive displacement pumps, electric motor or engine drive, piping/valving, switchgear, instrumentation, and insulated building enclosures in one transportable module.
---
Packaged pumping systems including multiple pumps, piping, manual/automated valves, instrumentation, motor controls, and automation pre-designed, packaged, and fully tested.
---
Sand Separation packages for removing reservoir or frac sand from the oil & gas production stream.
---
IFS skid mounted surge relief systems include properly sized surge relief valves, manifolds and piping with appropriate maintenance provisions like isolation valves and a nitrogen charging system.
---
Vapor Recovery System Packages are pre-designed, packaged and fully tested for a wide range of vapor recovery applications. The complete system includes a process simulation using Aspen Plus® and Aspen Dynamics® process equipment, instruments, valves, & piping integrated on a skid.
---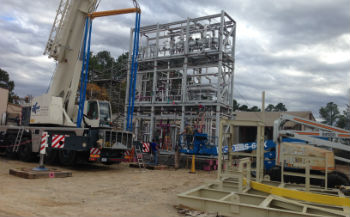 Modular Amine gas sweetening units using most common aqueous amine solutions to remove hydrogen sulfide (H2S) and carbon dioxide (CO2) from natural gas streams.
---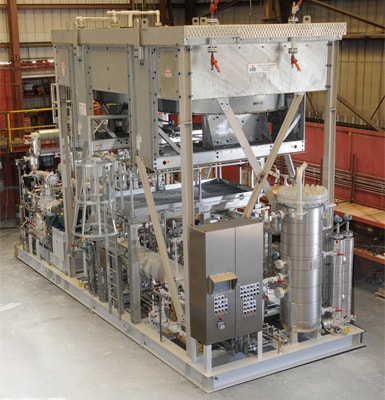 Modular Hydrocarbon Dew Point Control Units designed to inhibit the formation of solid hydrates in natural gas streams by chemical (methanol) injection, separation (membrane), or mechanical refrigeration.
---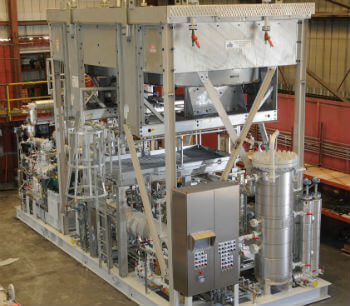 Modular crude oil stabilizer units to reduce the vapor pressure of light crude oil streams making the crude safer to transport while recovering the valuable light ends.
---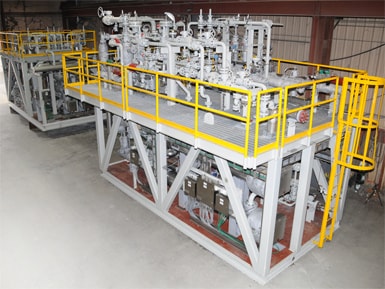 Modular Fuel Gas Conditioning units designed to protect natural gas fueled engines and turbines from liquid slugs, solids (< 0.1 microns) and liquid aerosols.
---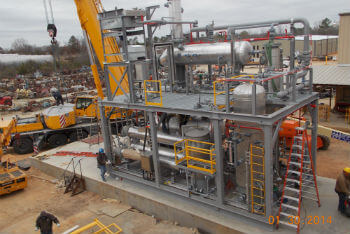 Modular Glycol dehydration units for the removal of water from natural gas and natural gas liquids (NGL) using TEG.
---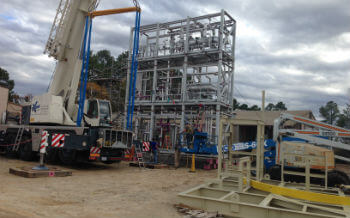 JT Plants Modular Joule-Thomson (JT) units condition gas for pipeline transmission by removing hydrocarbon liquids using a drop in gas pressure, which allows the gas to expand, to create a cooling effect. The unit condenses heavy hydrocarbons out of the gas to meet required gas pipeline specifications. Excess liquids that may condense and cause problems in transmission are recovered and stored.
---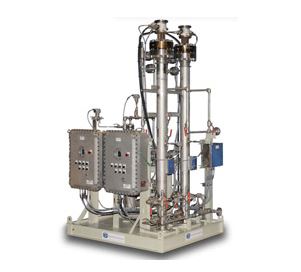 Modular indirect fired heaters to transfer heat to a hydrocarbon (oil or gas) for improved combustion or separation by natural convection.
---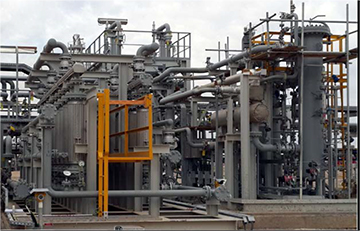 Modular gas separation by utilizing membranes for removal of water, CO2, H2S, nitrogen, and heavy hydrocarbons.
---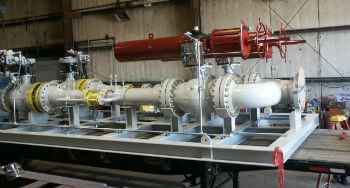 Modular Natural gas pressure regulation units to regulate and meter the gas supply needs for pipelines, gas turbines, and other natural gas users.
---