Hot Oil Package for Offshore Gulf of Mexico Platform
April 29, 2014 Welcome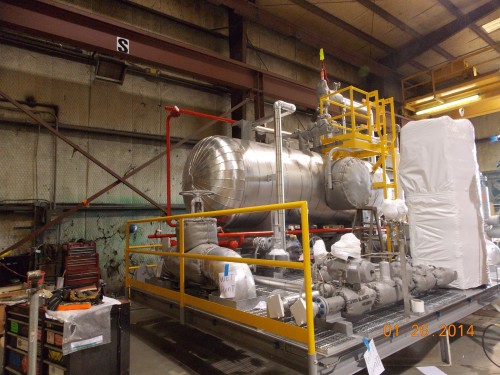 Paquete de Aceite Caliente para uso en el Golfo de México
Paquete de Aceite Caliente para uso en el Golfo de México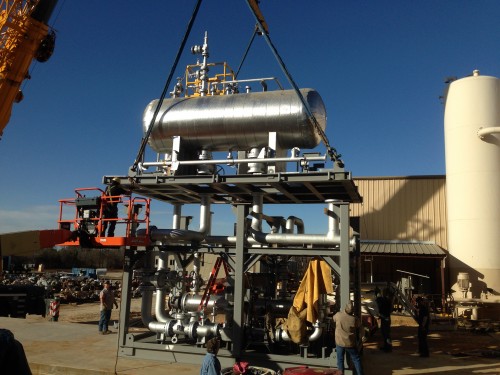 Paquete de Aceite Caliente para uso en el Golfo de México
Hot Oil Package for Use in the Gulf of Mexico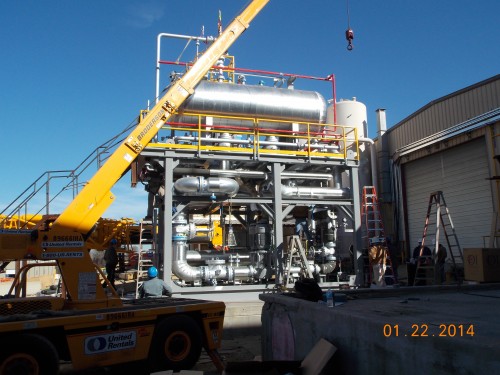 Paquete de Aceite Caliente para uso en el Golfo de México
Project Overview
IFS was contracted by LLOG to design and build a Hot Oil Package that would allow the facility process equipment to warm up by removing the waste heat from the Turbine Generator exhaust.
Project Specs
Process Heating
Double Deck Design
Flow Rate of 700 gpm @ 475 F
Project Contracted By
LLOG Exploration Company LLC
Delta House Development
For Use In
USA, Gulf of Mexico
The Challenge
Heating is used in many process applications for the separation and treating of oil & gas streams. Due to the flammability of the oil & gas streams, stable heat medium fluids (like Therminol 55) are used for process heating. Heat from the turbine exhaust is used to increase the temperature of the Therminol 55 which is then used for process heating.
During this process, Oil (Therminol 55) is circulated through the system where it is heated in several Waste Heat Recovery Units associated with each generator. The hot oil is then circulated to the following equipment to provide process heating:
Heat Media Start Up Heater
Glycol Reboiler
Oil Treater Heaters
Fuel Gas Heater
Condensate Stabilizer Reboiler
A small footprint is essential due to the limited space available on the offshore platform.
The IFS Solution
IFS designed a Hot Oil Package with PumpWorks 610 API Vertical Inline Pumps to allow for thermal expansion of the pumps and piping system at high temperatures. A compact double deck design was created, which separated for truck transportation to the integration site.

«