Offshore Process Equipment Services for Every Package
August 3, 2015 Welcome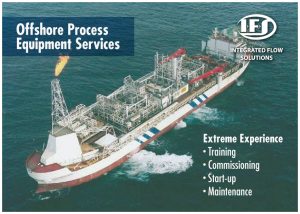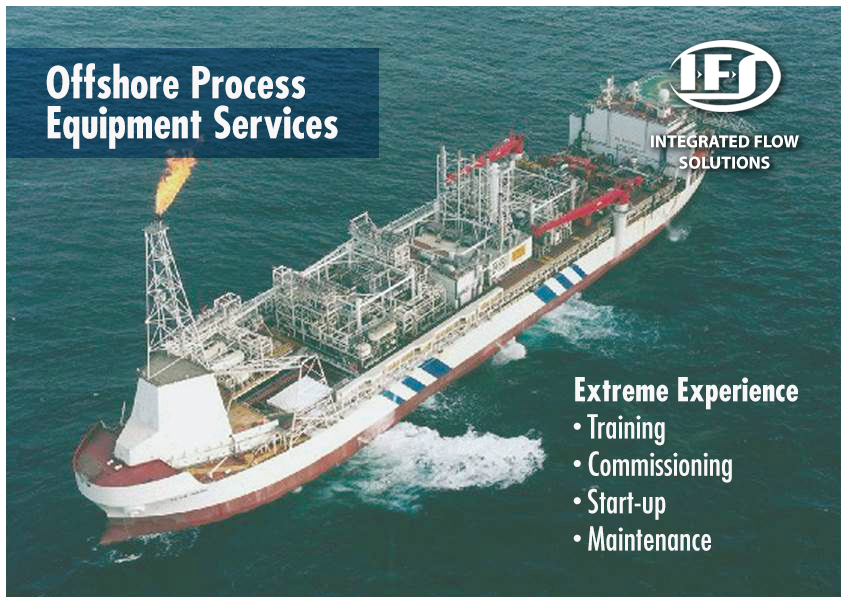 Integrated Flow Solutions offshore modular process equipment packages are installed in Oil & Gas locations around the world. IFS offers training, commissioning, start-up, and maintenance for every package shipped.  These services are supplied in shipyards and final project offshore locations which may be operating under extreme conditions.
Training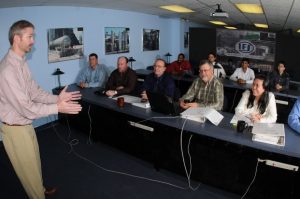 Classroom training in offshore equipment operation
IFS provides classroom or hands-on training for each package.  Training is normally conducted with the operations staff who are responsible for the safe and dependable operation of the package.  IFS can supply this training for the multiple work shifts to ensure all operators have been trained.
Commissioning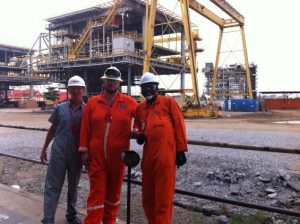 Topsides commissioning performed in a shipyard in Nigeria
Commissioning is normally provided in a shipyard where the IFS package is integrated into a complete topsides processing facility.  The commissioning process can include energizing all electrical equipment, operating mechanical equipment, and checking for proper operation of all instrumentation.  The commissioning process is performed in a location where support is more readily available vs the final site location.
Start-Up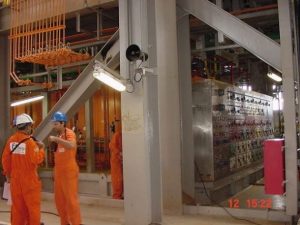 Start-up offshore Brazil
Start-up service is supplied at the final project site location.  In order for IFS personnel to be allowed access to the site, special training may be required.
For offshore start-ups, the normal industry training and certification requirements include:
Basic Offshore Safety Induction and Emergency Training (BOSIET)
Helicopter Underwater Egress Training (HUET)
National Oceanic and Atmospheric Administration Training (NOAA)
| | |
| --- | --- |
| These internationally recognized training programs are conducted by special training companies and require re-certification every (5) years. | |

Typical HUET Training performed by special training companies

Maintenance

IFS supplies contract maintenance for all equipment shipped. Our field maintenance services include preventative maintenance, manufacturer's normal routine maintenance, and troubleshooting.  IFS service personnel routinely are asked to assist operators with repairing/troubleshooting other manufacturers' equipment due to the skills of the typical IFS service person.

«