Pilot Plant Scale Up Techniques in Oil & Gas and Power Generation Industries
April 9, 2019 Welcome

Pilot plants offer a host of benefits to the oil & gas and power generation industries including market development, product refinement, and scalability in line with the project sponsor's objectives.
This article will explain what a pilot plant is, justifications for using a pilot facility, and how it can be used to scale up production in a sustainable manner.
What Is a Pilot Plant?
A pilot plant or demonstration plant is a small-scale production facility designed and constructed to develop a specialized product in a controlled quantity to prove its market, economic, and technical viability prior to commercialization.
In the oil and gas industry, a pilot plant can be used to demonstrate product flow and process efficiency, improve hydrocarbon recovery, design ideal pipework construction, and more.
Reasons for Building a Pilot Plant
There are several benefits that justify the building of pilot plants. Below are some important considerations:
– Technical Process Validation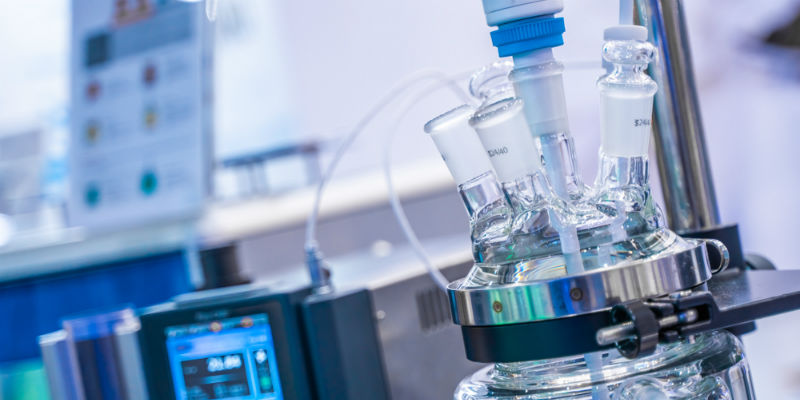 Pilot plants aid research and development of new products while avoiding the significant infrastructural costs and time constraints associated with full-scale or commercial production.
Process validation involves analyzing the data gathered from the design and manufacture of products at a pilot facility to ensure that the process can consistently produce final products that conform to a specified standard.
Limited production in a pilot facility allows engineers to design and test new systems in a variety of configurations with varying parameters, and observe the results to find the instrumentation and control engineering model or procedure that will serve as a basis for commercial production.
– Business Process Validation
Pilot plants also serve as a "Proof of Concept" for business process validation to assure potential investors of the economic viability and market feasibility of scaling up production to commercial levels. Investors and relevant stakeholders will usually pay scheduled visits to the pilot plant to see the process in action for themselves.
After establishing a working model, process engineers can accurately estimate the raw material, production, and labor costs necessary to implement it.
– Pilot Scale-Up
It is the primary objective of the project sponsor that the efficacy of solutions provided at the pilot plant can be replicated on a large scale with similar results. Pilot plant scale-up refers to the manufacture of technically proven and business validated products in a cost-effective and time-efficient manner. It is also for establishing product controls and creating records and documentation which detail best practices
– Pilot Facility for Sample Production
At a pilot scale, the project sponsor can stimulate the market demand for newly-introduced products by sampling a limited number of the products to its target customers.
In the oil and gas industry, engineers working at a chemical pilot plant can sample a limited volume of produced hydrocarbons (such as petroleum and natural gas) to ensure that the products meet predetermined standards for quality and purity. For example, the dew point of natural gas can be tested to determine its level of water saturation.
– Pilot Facility for Market Development
Limited production in a pilot plant can help to mitigate the risks involved in introducing a new product to the market. Whether the pilot project financier's objective might be to cater to a segment of the market or compete with established suppliers, market surveys, analysis, and testing must be done. Market development is especially crucial when there are multiple established suppliers with the same product.
As part of the decision-making process to favorably compete, the pilot facility may offer incentives to stimulate product acceptance like reduced pricing or modified/enhanced products that better meet the needs of the customer.
Where there is no existing market, products may be sampled to the target customers to ascertain demand and product acceptance. The results of the survey will determine if commercial-scale production is justifiable.
Pilot Plant Scale-Up Techniques
Scaling-up refers to the commercialization of production which has been validated on a pilot scale. Depending on the project complexity, the pilot plant scale-up process may include (but is not limited to) the following activities:
Process data collection and analysis
Determination of raw material requirements
Computer-aided design and process modeling
Comparison of computational models with experimental observations
Testing and refining of computational models
Documentation of an optimal model for full-scale implementation
Turn-key Pilot Plant Development

A turn-key pilot plant is a complete modular solution delivered by an Engineering, Procurement, and Construction (EPC) company.
Turn-key pilot plant development involves (but is not limited to) the following stages:
1. Front-end Engineering Design (FEED)
An engineering solution is generated with detailed process flow diagrams (PFDs), piping and instrumentation (P&ID) diagrams, equipment requirements, project timeline, and costing.
2. Detailed Design
Equipment and material specified in the FEED are purchased, PFDs and P&IDs are implemented through 2D modeling for the initial design and 3D modeling, optimization, and simulation for the final design.
3. Construction and Testing
The pilot facility is constructed at the EPC company's site and fully tested for quality assurance purposes. Documentation required for hand-over to the client including operational procedures and maintenance is developed.
4. Installation and Commissioning
The pilot facility is installed at the customer's site and hand-over of all relevant product documentation is done. Maintenance and operation training for in-house staff is carried out at this stage, and the plant is commissioned for production.
IFS Completes Preliminary Engineering Design for Pilot 25 BPD Gas to Liquids Plant
IFS has recently completed the Preliminary Engineering Design phase for a (25) barrel per day (BPD) gas to liquids pilot plant to be installed in the USA. The Mini GTL Plant is used to produce alternative/renewable fuels from a variety of feedstocks like landfill gas, digester gas, and municipal solid waste.
The Mini GTL pilot plant converts landfill gas to renewable diesel and naphtha which can be used by cities and municipalities for vehicle fuel. Why do we use a modular vs. stick built design? The plant's modular design allows for minimal site construction work and the ability to be relocated with minimal cost.
IFS's engineering milestone includes completion of:
HYSIS Process Simulation
Full heat and material balance
Process flow Diagram
Piping and Instrument Diagrams
IFS looks forward to the next project phase which will be a fabrication release currently scheduled for Q3 2019.

IFS is one of the leading oil and gas skid manufacturers in the industry. We manufacture modular liquid measurement, pumping, and process systems for the O&G, Power Generation and Air Quality markets.

For more information about our products or services, call us at 1-800-795-4068 or contact us online today.

«