Process Engineering & Design
Custom Engineered Skid Mounted Modular Process Systems
By teaming with IFS, you're instituting the most proficient group of engineers to custom design and manufacture modular systems that will not only satisfy your project requirements, but are specially designed to provide you years of trouble-free operation.
The successful completion and implementation of your package system derives from our unique methods which allow us to deliver you preassembled and pre-tested modular systems.  IFS guarantees a qualified team to manage your project, advanced technology and superior quality control and support to have your system in full operation in the shortest time possible..
---
Project Management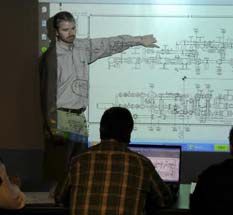 With a highly skilled group of engineers, IFS can design and direct the production of your process systems, no matter how complex your project. Each project is assigned a dedicated Project Management Group consisting of a Project Manager, Project Engineer, and Design Team to manage each project from start to finish.
The Project Manager (PM) oversees all aspects of your project's needs, serving as your single point of contact. Your Project Engineer (PE) acts as the liaison between the PM and the technical facets of your project. Finally, your Design Team works with precision to create "engineered-to-order" packages, fulfilling all necessary specifications that will meet or exceed your requirements.
IFS Project Management Groups work to transform your vision into reality, guaranteeing proper certification, quality performance, and installation for use anywhere around the world.
---
Engineering & Design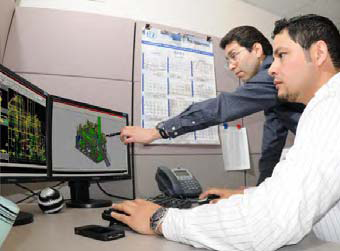 IFS designs modular liquid and gas process systems, fully optimized, integrable, and Engineered-to-Order, delivered to you ready to "plug into" your process flow at your plant.
IFS uses the latest Autocad 3D software, one of the world's leading automation design tools, to generate models of each system package. These models facilitate more in-depth solution planning and execution, improve project management capabilities, minimize equipment interferences, while maximizing safety.
Process Simulation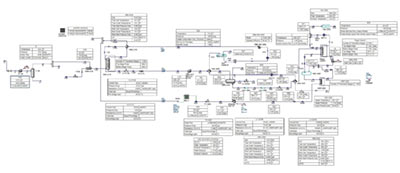 IFS utilizes Aspen Plus Process Simulation Software for conceptual design, optimizing, and performance modeling of IFS's proposed solutions to customer requirements.
Automation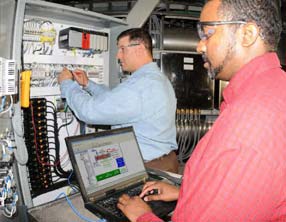 IFS knows the proper integration of automation and controls with packaged mechanical equipment is important to you and the success of your plant. From microprocessors monitoring and controlling the simplest functions to integrating PLC control functions into remote systems – including non-IFS supplied equipment, IFS understands the process requirements to design and supply the best controls for your project.
---
Manufacturing
Through educational development and years of experience perfecting our design, IFS professionals manufacture prefabricated modular systems for a variety of industries. IFS has received certification from several regulatory organizations including the American Society of Mechanical Engineers. We proudly uphold these certifications as a testament to our superior standards, ensuring each client will safely and proficiently execute any project. See IFS Company Profile for a list of current industry certifications.
Local Content (International Subcontracting)
In order to meet local content laws outside the USA, Integrated Flow Solutions will work with foreign (local) contractors for fabrication and assembly.  As a prequalification, IFS will perform a site inspection and ISO 9001 audit of the foreign (local) contractor's facilities.  Upon completion of a successful audit, IFS will perform the engineering, design, procurement (tagged equipment), and project management from the USA.  This is an ideal solution for countries which require a certain percentage of local content in the overall project scope
---
Quality
IFS achieved ISO 9001 certification in 2010 & utilizes Bureau Veritas to perform annual external audits.  See IFS Company Profile for a list of current industry certifications.
Scheduling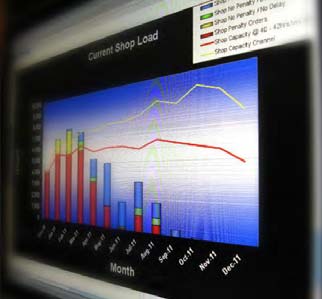 All project activities are maintained by a dedicated IFS scheduler in a consolidated Project Schedule. Each project schedule is updated by management staff during the Order Log meeting. The Order Log meeting minutes are recorded/saved as an ISO 9001 control record.