ANAM-200.0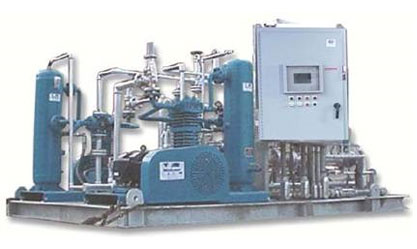 Unloading Station Packages
Skid-Mounted Modular System, Engineered-to-Order
IFS ANAM Series Anhydrous Ammonia Rail or Tank Car Unloading Packages are designed to unload Anhydrous Ammonia from railroad cars and truck transports into a modular Storage/Forwarding System which includes a storage tank, vaporizer, instrumentation, & controls. The complete system is designed to minimize field assembly.
Benefits:

Single Source Accountability
Pre-Packaged Modular Design Costs Less than component based site built which reduces overall project cost
Minimizes field erection time – shorter overall project delivery schedule
Complete system function testing prior to shipment
24/7 Customer service

Industry Standards:

Vessels code stamped ASME Section VIII & National Board Registered
Piping designed to ANSI B31.1/ANSI B31.3
Pipe fabrication to ASME Section IX
Structural Steel Assembly Designed to AWS D1.1
Complete system designed to API RP 550 & K61.1

Standard Features:

IntegraSafe Unloading Station

Local indication of:

Tank level
Tank pressure
Flow indication

Local manual/automated valve operation

Standard Features (Continued):

Storage/Forwarding System

Vessel storage up to 30,000 gallons
Single & Double wall carbon steel vessels
Integraheat™ Electric Vaporizer ASME Code Stamped (Locally Mounted)
Full Thyrister (SCR) Control Panel with Redundant Safety Shutdown System (Locally Mounted) per NEC & NFPA

Complete factory function test

Optional Features:

UL or CSA Listed Heater and Control Panel Assembly per NEC & NFPA
Class 1, Div 2 Hazardous Locations
Compliance with Plant/Engineering Specifications

Additional Services:

"Aspen Plus" Process Simulation Software used to guarantee process conditions
Installation / Training / Start – Up Supervision
Extended warranty
Nationwide Service Network

For a modular Unloading Station Package (or similar unit) skid-mounted and engineered-to-order, call 1-800-795-4068 or send us an email.