CP6012-100.0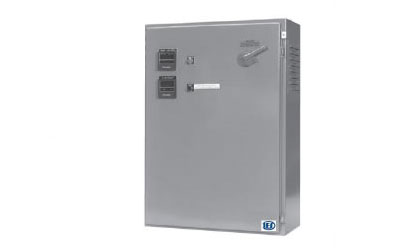 Electric Process Heater Control Panel
Skid-Mounted Modular System, Engineered-to-Order
The Integrated Flow Solutions 6012 Series Electric Heater Control Panels offer convenient, economical control of resistive loads. A broad list of configuration options allow the 6012 series control panel to fit most common electric heater control requirements. These pre-engineered, pre-wired panels require only sensor, load and power supply connections. The 6012 Series Heater Control Panel totally eliminates the engineering, design, component procurement, assembly and testing steps required to build a control panel.
Benefits

SCR power control efficiently and accurately proportions power to the resistive heating load. Unlike traditional contactor control, SCR's deliver:

Reduced Power Cost
Extended Heater Life
Lower Maintenance
Improved Process Products
Stable Process Temperature
Complete Control Function Testing
24/7 Customer service

Custom Configurations

Integrated Flow Solutions offers customized heater control panels to meet customer specific applications around the world. Call for more information.

Click here for our 6012 Series Heater Control Panel Configuration chart.

Standard Features

Painted Steel NEMA 12 Enclosure
3-Leg, 2-wire Zero-cross SCR Power Control protected by fast acting fuses
Fan Cooling
Load Fusing for up to 8 Circuits
Lockable Main Power Disconnect
120 Volt Control Power transformer with primary and secondary fusing
Front Panel Power and Alarm Indicator Lights
Element Over-temperature Controller Manual Reset and Safety Contactor
Dry Contacts for External Run (Shut-down) Permissive
Field Selectable Process or Differential Temperature Control
Front Display Process Temperature and Set Point(s)
Convenient Wall Mount Design

Optional Features

Process Temperature Limit Controller
Shorted SCR Detection
Ground Fault Monitor & Shutdown with Illuminated Reset
Ammeter & Voltmeter
Floor Stand
1 to 8 Circuits

For a modular Electric Process Heater Control Panel Package (or similar unit) skid-mounted and engineered-to-order, call 1-800-795-4068 or send us an email.