Modular Process Solutions Packages
MPSP-100.0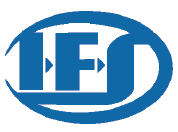 Process Solutions
1
We begin your project by utilizing Aspen HYSYS workflow-oriented process stimulation software.This software allows us to optimize conceptual designs and operations.

2
In the next step,we use AutoCAD to design a 3D model of your modular process solution package. This helps reduce costly construction errors, produce results faster, and complete your project on budget.

3
Once the Autocad design is complete and customer approved, IFS fabricates the packaged process module. IFS's Tyler, Texas facility contains 125,000 square feet under roof, on 7 acres, with over 100 full time employees, (18) overhead cranes. IFS is ISO 9001 certified

4
The assembled package is subjected to a rigorous FAT (Factory Acceptance Test) at the IFS manufacturing facility witnessed by the customer to insure specification compliance and rapid start up.

5
The final step is to transport your completed packaged process module.

6
IFS Field Service Personnel are availabel to commission, start up and train.